Hello, dear reader! Welcome to our first ever Bookish News recap! We're gonna try our best to scour the internet and find the most interesting news of the week to report and comment on in one convenient weekly post! We had some interesting news this week, so let's get started!
Bookish News
Some Publishing News
This week we saw some news relating to YA imprints from two different publishing groups. The first is from James Patterson Present's YA imprint, Jimmy Patterson, who reported some reorganization to focus solely on Patterson's own books, while other authors are moved to Little, Brown Books for Young Readers. This decision came with much criticism, however there seems to be some confusion about whether or not staff is being let go because of this.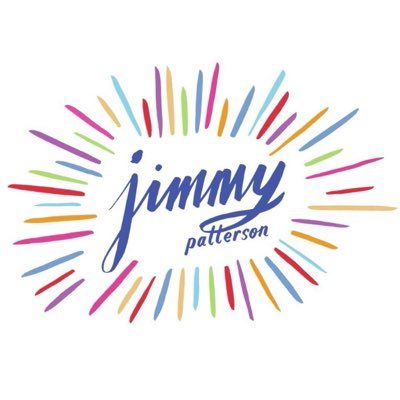 Also this week, Macmillan announced they are shutting down Imprint, one of their YA imprints. Authors being published under Imprint will be moved to other imprints at Macmillan, however people on the publishing and marketing teams at Imprint will be let go throughout the next month to December 1st.
Jane Austen Re-Published
One of Jane Austen's early works, Lady Susan, has been released as a limited edition version by SP Books. The book is available for purchase and reproduced in Austen's own writing. This is the first time this manuscript has been made available to the public, with the original residing in the Morgan Library & Museum of New York.
FIYAH Award Winners
FIYAH magazine has announced the winners of their Ignyte Awards that they introduced at their FIYAHCON. The awards "seek to celebrate the vibrancy and diversity of the current and future landscapes of science fiction, fantasy, and horror" and cover a wide variety of categories. Congratulations to the winners!
100 Year Celebration
This week Scholastic publishing is celebrating their 100 year anniversary!
To celebrate, Scholastic has created an anthology of 100 of their authors writing about why they love reading. They are giving away this anthology, along with some other Scholastic merch, on their social media.
Not Quite Bookish News
Raya and the Last Dragon Trailer
Disney dropped a trailer to their new animated film, Raya and the Last Dragon this week. The film follows Raya as she searches for the legendary last dragon to help defeat the evil that threatens her world. It's set to release in March 2021. Check it out below:
Game of Thrones Spin-Off Begins Casting
The Game of Thrones prequel series, House of Dragons, has started the process of casting. The series will be based on a prequel book, Fire & Blood, written by George R.R. Martin that follows the Targaryens of 300 years ago. I'm sure many will go into this series cautiously after the disappointing last season of Game of Thrones, but HBO seems to still have some hope in it.
Mother of Frankenstein: Puzzle, RPG, Escape Room
Mother of Frankenstein is a puzzle game based off the life of Mary Shelley, the author of Frankenstein. The game is supposedly played like an escape room combined with a role playing table-top board game. The creators of the game put up a kickstarter for is that was funded in 24 hours, and, as of writing this, it has a little less than a day left.
---
That's about it for this week! Tell us what you thought of this week's bookish news. Let us know if you think there's something we should add to next week's post either here or message us on Twitter! Happy reading!