Happy Friday, readers! We've made it through another week! You might have noticed that we missed the news last week (mostly because our lives have been taken over by the new PlayStation 5), so we will cover a few notable stories from last week as well. Let's see what happened this week in Bookish News!
---
Bookish News
Best of 2020 Lists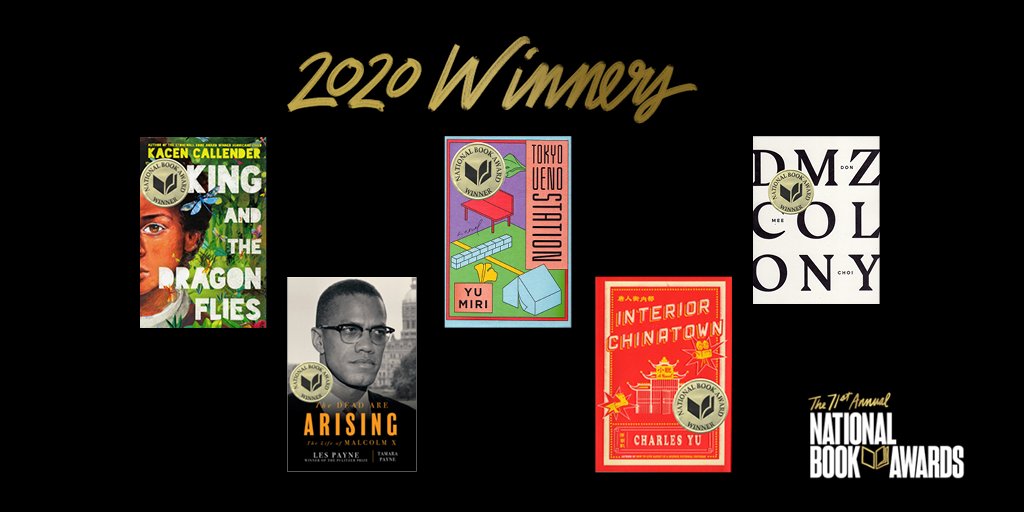 Following up with our coverage for the end of the year in books, we got a number of Top Books lists from different publications.
First up, the National Book Awards were held and announced their winners.
We also have the New York Times releasing their Top 100 Books of 2020.
Amazon also released their editor's picks for 2020 list.
And finally we have the Washington Post's Top 50 2020 Fiction Books.
So if you're looking for a good place to start for notable reads for the year, you can check these out. Goodreads is also in the middle of their final round of voting for their awards for the year.
Albert Whitman & Co. Issues
Last week, Descendant of the Crane author, Joan He, tweeted a thread about her experience with the publishing company Albert Whitman & Co. The company had been withholding royalties from the author for months. When the publishing rights for the book had reverted back to He (as per the contract), AW&C continued to sell the book, even publishing the paperback version, infringing the copyright. Joan He has stated that she intends to file a suit but hopes she doesn't have to.
Two days after these tweets, AW&C president, John Quattrocchi, posted an open letter to authors, saying "I want and need to apologize to authors that have felt frustration with us concerning delayed payments or other issues". Quattrocchi also stated that all of He's royalty payments had been made in full.
Publishers Weekly dove more into this story, noting many instances of issues with AW&C. Many industry professionals see the open letter from AW&C as too little, too late. If anything, this whole story can serve as a cautionary tale as to why there needs to be more openness and transparency between publishers, agents, and authors.
Disney's Royalty Problems
In the same vein as the previous story, Star Wars books author, Alan Dean Foster, claimed that Disney is failing to pay royalties for his many books. Disney picked up the rights to the Foster's novels after acquiring Lucas Film, as well as several from their 20th Century Fox acquisition. Since then, Foster claims that Disney has failed to pay out the royalties owed to him, even though the books are still in print.
Science Fiction and Fantasy Writers of America (SFWA) have come to Foster's aid, giving him support in his demands for what he's owed. Other authors have also come out in support of Foster, demanding on twitter with the hashtag #DisneyMustPay.
It's great to see so many people come to the support of authors when they are being short-changed by their publishers. We hope that these stories bring more awareness to what sort of problems there are in the publishing industry, leading to widespread change for the better.
Back to Middle-Earth
If you're a fan of Lord of the Rings, then this should be exciting for you! The Guardian reports that in 2021, HarperCollins will publish an unpublished collection of essays on Middle-Earth by Tolkien himself! The essays are reported to go into detail about the world of Middle-Earth itself, with the collection being titled The Nature of Middle-Earth.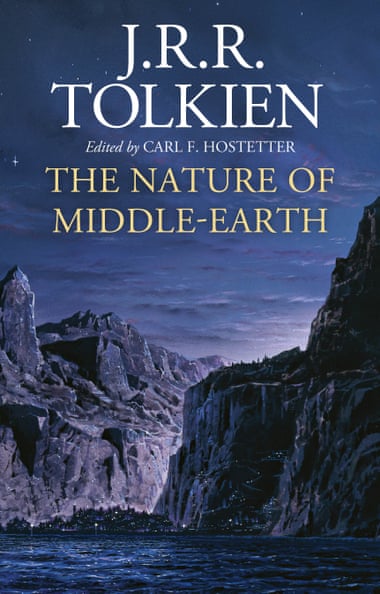 Time to Start Holiday Shopping
According to a post by the Seattle Times, NOW is the time to start buying books for the holidays. Because of the pandemic and previously-known problems with book production companies, it might be hard to get copies of popular books this holiday season. The best way to assure that you get all the books you want in time is to buy early. This is especially important if you plan to buy from and support local bookstores.
Not Quite Bookish News
Trailers, Trailers, Trailers
We got quite a few trailers and announcements for upcoming movies and adaptations this week! First off we finally have a trailer for the movie adaptation of Patrick Ness's Chaos Walking series:
We also have Netflix's trailer for their adaptation of Tiny Pretty Things by Dhonielle Clayton and Sona Charaipotra:
Finally, for those that have been waiting on Wonder Woman 1984 and wondering if it was ever going to come out, we got a release date for theaters AND HBOMax. The movie releases this Christmas.
Jane Austen Adaptations
One last thing that captured our attention this week was that CW has announced that they are working on an anthology series to adapt Jane Austen's novels into a modern day setting. The series, "Modern Austen," will adapt all 6 Jane Austen novels, starting with Pride and Prejudice set in San Francisco.
---
That's it for our Bookish News this week! Tell us what you thought of this week's bookish news. Let us know if you think there's something we should add to next week's post either here or message us on Twitter! Make sure to stay safe, and happy reading!